Wood Magazine Menu File Folder Standard Legal Sized Holder | Restaurant Information Office Business Home Bathroom Organizer Rack Holder Display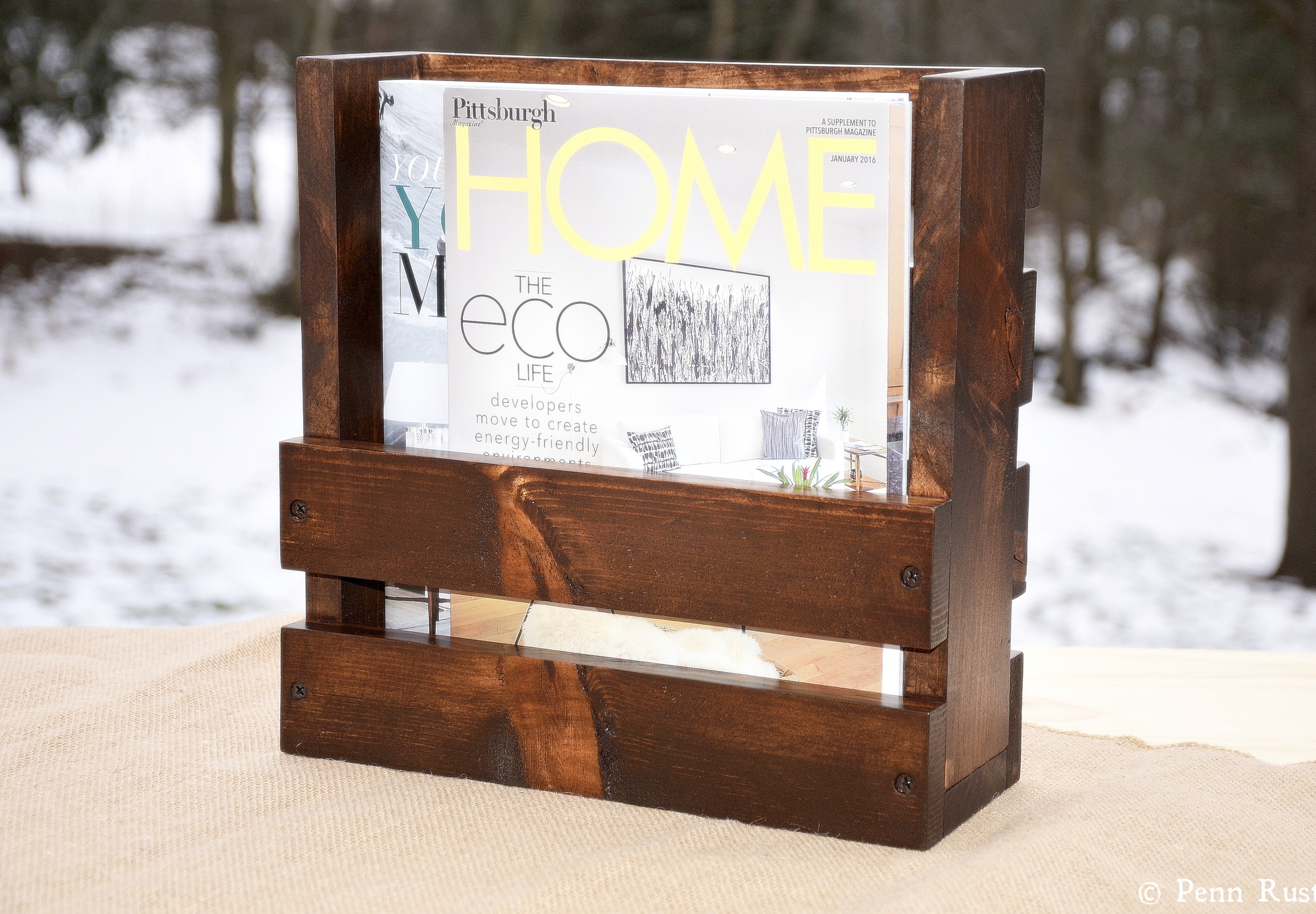 Wood Magazine Menu File Folder Standard Legal Sized Holder | Restaurant Information Office Business Home Bathroom Organizer Rack Holder Display
Bring a touch of rustic style to your home, office or business with our Everyday Rustic Magazine Holder. Can be used as menu holder/storage bin for restaurants and businesses. Perfect for holding office and business file folders. All of our displays are made from recycled pine.

Available Styles (measurements are approximate):

Magazine: (outside) 12" H x 12" W x 4.5" D (inside) 11.25" H x 10.5" W x 3" D .
Standard File Folder: (outside) 10" H x 13.5" W x 4.5" D (inside) 9.25" H x 12" W x 3" D.
Legal Size File Folder: (outside) 10" H x 17.5" W x 4.5" D (inside) 10" H x 16" W x 4.5" D.

Various paint or stain colors to choose from to customize your look. If there is a different paint or stain color you would like that is not listed or if you would like it a different size, please contact us!

If desired, all display holders can be mounted to the wall with pre-drilled holes (if you do not want pre-drilled holes, please note in notes section at checkout!)

Mounting notes:
- Mounting holes pre-drilled (unless specified not to)
- Hardware provided
- Mounting requires a drill, and a level. A Tape measure and stud-finder are handy but not required.
- Make sure to anchor to wall stud!
**please specify color in notes section at checkout!!**
**Please note that this item is artisan crafted with meticulous care. Each item is unique and no two are exactly alike. The finish you may receive won't be the exact reproduction of what you see in the pictures, due to variations in each board used. Further, by their nature, wood planks may be somewhat uneven, and may cup or bow slightly over time, further enhancing their rustic one-of-a-kind character; cracks, dents, scratches, etc may be present. Given its handmade and hand-finished nature, variations in the wood are to be expected and celebrated. ++Decorations not included.++
Handle With Care! Please check out our policies section for information about caring for your solid hardwood furniture.

Proudly made in the USA!

Thanks for checking out Penn Rustics!
Copyright © Penn Rustics